FunnY Weekend Goat Forecast Goat Gifts
Weekend Forecast  100% Chance of Milking Shirt
FunnY Weekend Goat Forecast Goat Gifts offers tote bags  too – Customize this Nubian dairy goat bag with your own herd or farm name on the back, silhouette of a Nubian goat with the saying "Weekend forecast, 100% chance of milking" Dairy goat owners and show bag.. Perfect conversation starter at shows. We have many more goat breeds as well – on  various products  funny goat sayings on shirts,
GetYerGoat Shirts for goat lovers, aiming to please the goat lover inside you.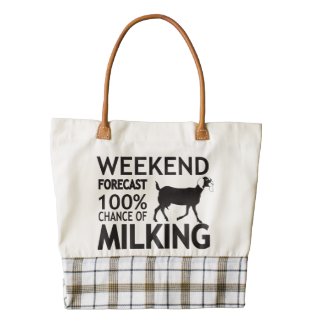 CUSTOMIZE Weekend Forecast Nubian Goat Breed Zazzle HEART Tote Bag
by
getyergoat
Find more Goat tote Zazzle HEART Tote Bags at
Zazzle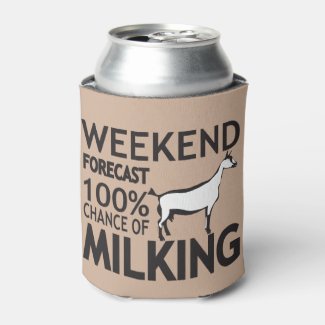 CUSTOMIZE Weekend Forecast Milking Oberhasli Goat Can Cooler
by
getyergoat
View more Goats Coolers at
zazzle.com
Another Great Goat Shirt for goat lovers!