GetYerGoat -
We have Goat Shirts, USMC gear, Hunger Games Shirts,Goat Gifts ,Under the Dome merchandise,Person of Interest t-shirts,Goat Merchandise
How GetYerGoat ™ was born. I have an undying love for my goats. Being a goat owner for 23+ years I know the passion behind owning and loving  goats and I know how hard it can be to find quality goat t-shirts and merchandise with goats on them.  I know others are very passionate their  goats and are so excited to see  a wide variety of goat designed merchandise available  for gift giving.  I started years ago by making my own designs and taking them to t-shirt shops to make decals to place on my shirts but the quality just wasn't there- - in 2005  I discovered  Cafepress, a print on demand online source where I was able to  design my own tees and also have a shop for others to be able to purchase them.  My Goat designs are created with my own goats in mind- either from watching them in the goat yard or digital artwork from photos I have taken of them. Enjoy!
2015 is the Year of the Goat!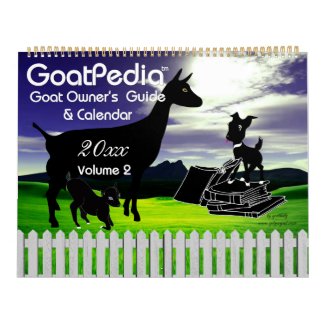 2015 Goat Calendar GoatPedia Goat Owner's Guide by getyergoat
2015 is the Year of the Goat! 
Shirts YOU can Customize!
~~~~~~~~~~~~~~~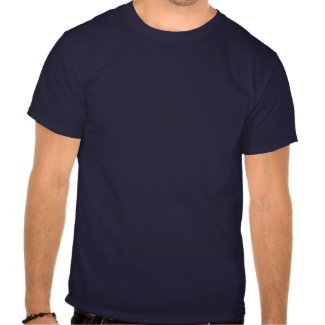 ~~~~~~~~~~~~~~~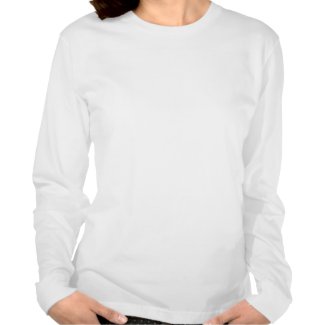 ~~~~~~~~~~~~~~~
 Take a look at Our Specific Goat Breeds Chinese Year of the Goat Apparel, You can
ADD YOUR HERD NAME
 to these designs!
Shopping in our Zazzle shop
is fun and easy - You choose the design, Choose the style (even if the design is shown on a tee shirt you can choose it on a hoodie ) Choose the color of the shirt , customize the text and Choose your size.. Voila  - a custom gift!
Not just for goat lovers! We have other topics for your shopping experience!
Don't forget to check out our Business Cards (Elegance Unlimited) Our Invitations Site (JustCards)  and Wedding Invitations (Wedding Trends)  We also have a Pet Memorial store - (Remember Me Mama) OH! and don't forget..  Out Veterinarian & Pet Site (Pets&Vets)
Officially Licensed TV & Movie Merch
Best Selling Officially Licensed Hunger Games & Catching Fire T-shirts and Merchandise ~~~~~~~~~~~~~~~~~~~~~~~~~~~~~~~~~~
Officially licensed Mr Finch and John Reese Person of Interest T-Shirts and Merchandise ~~~~~~~~~~~~~~~~~~~~~~~~~~~~~~~~~~
Officially licensed Under the Dome TV Series t-shirts and Merchandise ~~~~~~~~~~~~~~~~~~~~~~~~~~~~~~~~~~
Officially licensed Big Bang Theory TV Show T-Shirts and Merchandise ~~~~~~~~~~~~~~~~~~~~~~~~~~~~~~~~~~
Officially licensed USMC Marine Corps T-Shirts and Merchandise ~~~~~~~~~~~~~~~~~~~~~~~~~~~~~~~~~~
 Officially licensed Twilight Saga Eclipse, New Moon, and Breaking Dawn Movie Merchandise ~~~~~~~~~~~~~~~~~~~~~~~~~~~~~~~~~~
Don't Accept Imitations! Buy GetYerGoat ™ Original Goat Designs on Goat T-shirts, Goat Calendars, Goat Gifts for the entire family and Goat Christmas cards too.
We feature most goat breeds to "Promote the Goat™".
We are the Home of the Original Crazy Goat Lady merchandise.
Hot Topics
| | |
| --- | --- |
| Hump Day Camel Designs - Our Favorite Hump Day Camel Designs! REVISED TO Satisfy the Lawyer who made us take the Originals down See all the designs... | Hunger Games: Catching Fire - Welcome to the Third Quarter Quell - The 75th Annual Hunger Games See all the designs... |
| USMC Gear - Devil Dog, My Son - My Hero, USMC Veteran,OOH RAH! USMC and More! . See all the designs... | Find all your Favorite Big Bang Theory Quotes and Nerdy Shirts here in our Big Bang Theory Section. See all the designs... |
| You'll never find us, but victim or perpetrator, if your number's up...we'll find you. YOU are being Watched! See all the designs... | Follow Dorothy, The Tin Man, The Scarecrow and Cowardly Lion along with the Wicked Witch down the Yellow Brick Road to the Land of Oz - Toto too.. See all the designs... |
| Beautifully decorated shower curtains to match any home decor and theme. See all the designs... | Mostly goat shower curtains but I couldn't stop there- donkey in the shower - Piggies in the shower and more Animals in the shower. See all the designs... |
| Uniquely Designed: Abstract, Contemporary, Whimsical and More - King, Queen and Twin Duvets and Matching Pillow Cases See all the designs... | Area Rugs and Curtains - Both in 2 sizes - Most of them match the Shower Curtain Design and Duvet Covers. See all the designs... |
Due to the huge requests of more
GetYerGoat ™
merchandise we have decided to expand our goat products into extended Goat Gift Shops. Each location will have it's own shopping cart and payment methods, ALL have a 100% Satisfaction Guarantee. You will find most of our goat designs in all shops but each offers unique products for your shopping experience.
We are very excited about our recent Grand Opening in association with Zazzle! We are offering our most popular goat designs first and as time permits we will add all of our goat artwork for you to enjoy at
GetYerGoat ™ at Zazzle
GetYerGoat ™ Zazzle makes your shopping experience much more personal, there are so many ways for you to customize each product. You can change the style and color of shirt,add custom text to products,write a sentiment in your greeting cards. choose background colors to greeting cards,key chains, magnets and buttons and fully customize your calendars. We have 34 different styles, sizes and color combinations of
goat mugs
from which to choose. Our
men's goat shirts
range in size from XSmall to 6X - We have Destroyed tees, Performance Micro-Fiber t-shirts Burnout Tees, We also carry American Apparel and Edun Live.
Our Ladies goat tees
are also offered in American Apparel Bella, Edun Live, Destroyed Performance MIcro-Fiber,Burnout Tees and more. Our
Trucker Caps
are Available in 11 colors: khaki/khaki tan/brown white/black white/green white/hot pink white/maroon white/navy white/red white/royal white/white yellow/yellow and
Goat ties for the office!
SO hurry and check us out! We're very excited about our new Goat Gift Shop and hope you are too- We welcome feedback and requests. You can also purchase in bulk for your next goat show sales booth.
GetYerGoat ™ products now featured at Printfection!
We have opened up shop selling our
goat merchandise at Printfection
because of the wide the color selection for women's and children's t-shirts and sweatshirts is fabulous. This is a small company offering 32 different products in 210 color combinations. Most apparel products have at least 7 different colors to choose from & are available in the widest variety of sizes on the internet! No minimums and bulk discounts starting at only two items. - featuring
Bella shirts
and
Gildan UltraBlend Crewneck Sweatshirts
. We also offer
cutting boards with goat designs
in 2 sizes, 12" x 15" and 8" x 11"; ultra-premium glass cutting board. Can also be used as a hot plate, serving tray, cheese board, bread board, or place mat. The photo-quality printing is permanently embedded into the back of the tempered glass. Non-skid feet protect the counter and keep the cutting board firmly in place. Makes an excellent gift that will be cherished for years to come.
This is by far our largest goat gift shop and GetYerGoat™ at cafepress IS the largest goat gift shop on the internet with over 50,000 products. We not only have t-shirts but also have ceramic goat ornaments, calendars with goats on them,(Including the famous GoatPedia™ Goat Owner's Guide and Calendar) As well as Hoodies for goat breeders, Goat Shower Curtains are the latest bit hit- as are the tea light candle holders. Animal Lovers gifts and gifts for Goat Owners - Decorative Goat Yards Signs are another really cool gift for goat farms and we have funny goat yard signs and yard signs to advertise your goats, goat milk, goat milk soap and even your farm fresh eggs with your goat milk. These are nice yard signs similar to real estate signs and in weather resistant full color.